Two Easy Payment Methods
On-line payment via secure website links below.
Zelle – use email address: [email protected] or QR-code below
---
See above dropdown to make on-line payment by Credit Card.
Or use our convenient QR code below to pay by Zelle (QR code will lead you to select your bank, and next will auto lead you to pay [email protected]).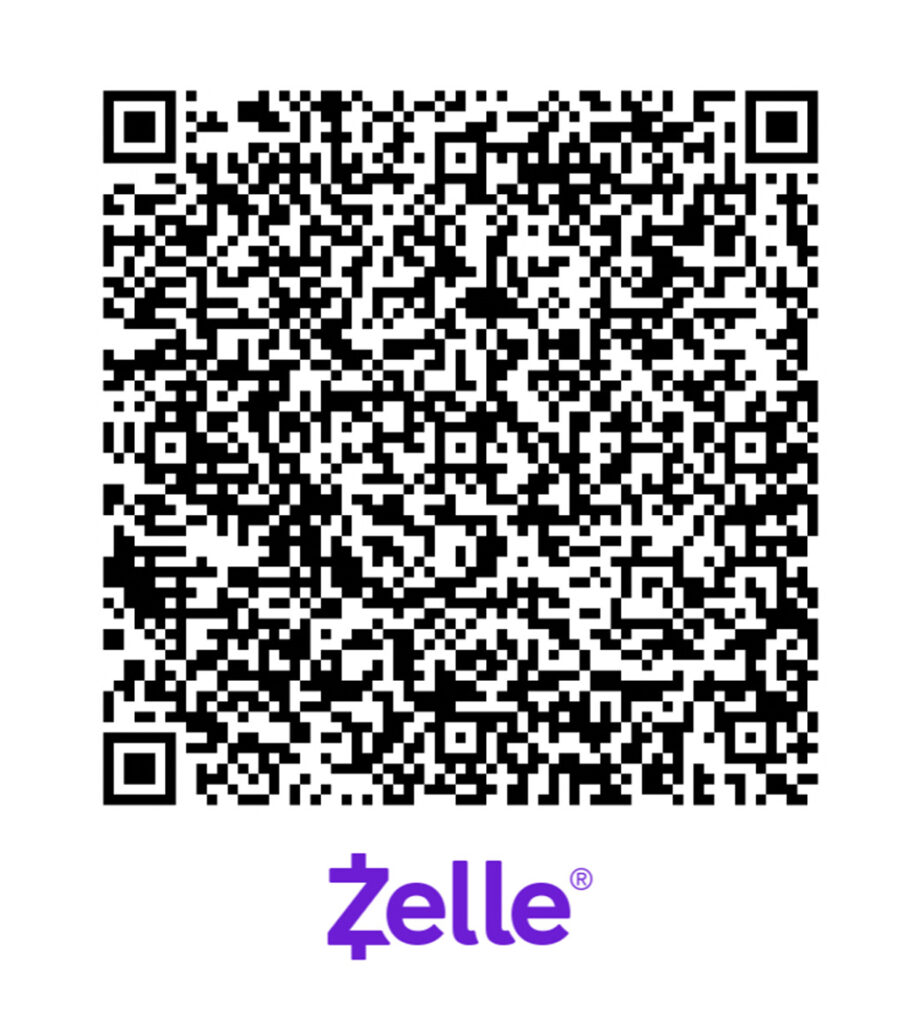 For on-line payment by Credit Card, please choose your invoice amount in the below dropdown menu.
Example for dropdown:  Fees are based on 1 unit per $1.
If your invoice or quote = $390, select the number 1 in the quantity box below, then type 390 in its place.  Next click Add To Cart.  390 units will be added to your cart to total $390, your billed amount.
–Or choose the package amount if your billed amount is listed in the dropdown options listed above.